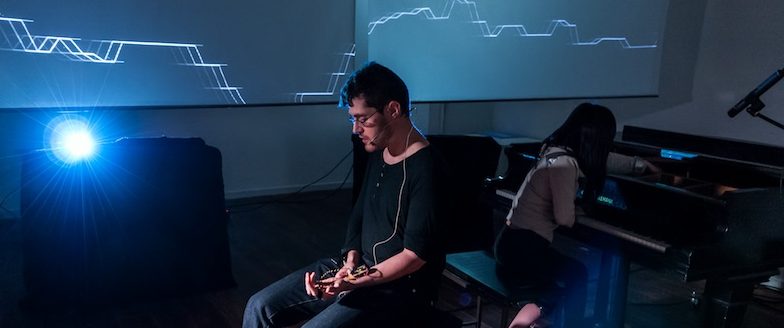 Autonomic Resonance
Performance
Free improvisation with hand-made biometric recording devices, visual projections, and musical artificial intelligence.
Jonathan Reus (voice & electronics)
Momoko Noguchi (piano & electronics)
Year
2014
A free improvised music performance for voice and piano, between myself and Momoko Noguchi. While performing, biometric recordings of our non-conscious neurological responses are taken and interpreted in real time as sound and visuals through a responsive musical artificial intelligence. The musical AI is a representation of our collective non-conscious body movements and decisions, to which we must also respond to while improvising.