if this, then that
ongoing walk-in/out performance performed by two percussionists with: live video, Swedish designer oak table, iMac G3 computers (2001) modified and amplified, various hand tools
comissioned by De Appel Arts Institute for the Stedelijk Museum, Amsterdam
performed with SonoLab Percussion Ensemble (Mei-yi Lee & Vitaly Medvedev)
Made thanks to generous support from: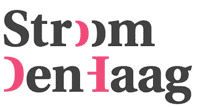 A performance for two percussionists who musically and physically deconstruct a line of original iMac G3 computers from full functionality down to individual parts and materials over the course of a minimum of 2 hours.  It aims to challenge the linear narrative of technological progress and sensitize the viewers to the materiality of electronic devices, while also hinting at the labor conditions of the assembly factories where these devices are made.
The performance was created specifically to respond to the architecture of the Stedelijk Museum atrium, with the machines displayed in the main atrium of the museum during the day before the peformance and arranged to resemble a designer kiosk as one might find at an Apple flagship store in a central hub city like Amsterdam, Brussels or London. The audience is free to walk around the performers, come and go as they please, and to return at different times during the cycle of disassembly.
Shown at Brace for Impact May 2018.