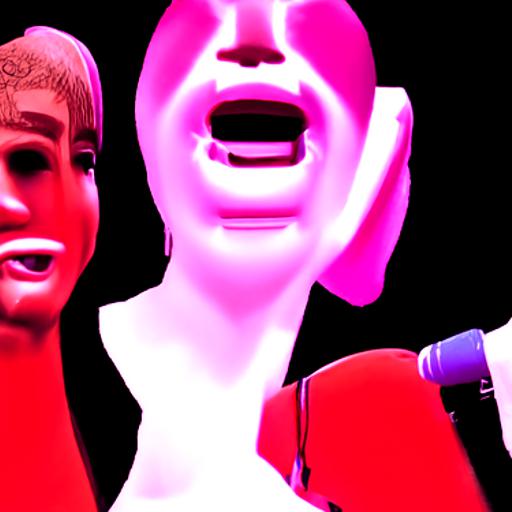 In Search of Good Ancestors / Ahnen in Arbeit
A year-long experiment in generative radio, investigating the nature of datasets and machine learning algorithms as unstable, intergenerational memory. A 24-hour broadcast on German Public Radio features the voice(s) of an artificial BroadCaster, a bespoke generative voice instrument utilizing deep learning text and speech models that begin pre-trained on widely used public research datasets. The BroadCaster mutates via trainings on small-scale datasets created collaboratively through a series of public workshops happening through the year.
The Broadcast + Workshops navigates themes of long-term and intergenerational thinking – using as its seminal text American virologist Jonas Salk's 1977 lecture "Are we being good ancestors?". Here, Salk, a renowned altruist, calls for the cultures of "the West" to make intergenerational responsibility the highest moral imperative. Through the year the BroadCaster repeatedly attempts to extrapolate on this lecture, its predictions altered by the contributions of texts, stylistic annotations and voice recordings collected in the workshops. Thus, new vocal identities and poetic styles emerge in excess of the single voice, while those of the initial trainings decay over time through a process of "catastrophic forgetting" when being trained on a dataset whose diversity unfolds over time.
The broadcast streams from January 2022 – February 2023 at ahnen.in, while fragments are played intermittently on German Public Radio until end of December 2022. The workshops' activities were conceived in collaboration with artist-researcher Eleni Ikoniadou, and Angeliki Diakrousi, Joana Chicau, amy pickles and Cristina Cochior of VARIA. This work is commissioned by CTM Festival, Deutschlandfunk Kultur and ORF Ö1 Kunstradio, with additional support from the Leverhulme Trust.
Read more on the CTM Festival website
Listen to the podcast KONTINUUM: Ahnen in Arbeit, produced by Anne Wellmer and German Public Radio to commemorate the beginning of the broadcast.
---
Workshop Interventions
Sat, 12th Mar 2022 – online
In this workshop we explore the potentials of hybrid algorithmic and collective reading through inventive practices of annotation. Starting from the written and spoken words of the artificial broadcaster in »In Search of Good Ancestors / Ahnen in Arbeit,« we investigate how to understand and digest text generated by machine learning algorithms, and how such artificial writing can be read next to and together with new text of our own choosing. Everyone attending the workshop is asked to bring a piece of writing that has influenced the way they think about prediction, lineage and ancestry, or simply a piece of writing that they wish to better understand. Together we explore collective methods for reading »annotatively« that can then become possible strategies for guiding artificial voices. Annotating texts as we read is a practice shared by many, we highlight, underline, write in the margin, look up words, take notes, in order to make a text more accessible. Annotation also potentially becomes a corrective method for interpreting past texts, so that they might be more valuable within a present context, or, in the case of a deep learning system – such as those that generate artificial words and voices – annotation can be used as a collective approach for shepherding words and meaning – as we intervene by undoing, relearning and rewriting.


---
In this workshop we experiment with artistic approaches to reading and voicing together, in order to collaboratively develop contributions to the machine learning models of the artificial BroadCaster. We investigate forming rhythms, flow, tension and narrative with our own voices, together and alongside the artificial voices of these algorithms, and use the notion of (in)audibility as a cue for imagining how we might consider questions of what traces of our living selves are represented within such machine learnings. How does the artificial and disembodied voice of an algorithm cause us to listen more closely to our own vocalizations? And how do our voices operate in concert with others, sometimes silencing, sometimes contributing to a cacophony, and sometimes joining symbiotically into a chorus? Everyone attending the workshop is asked to produce a "voiceprint" of their own voice, in collaboration with a voice swapping partner. The workshop culminates with a group performance combining biological and artificial voices.




---
Saturday, 10 December 2022
Location: Varia (Gouwstraat 3, Rotterdam)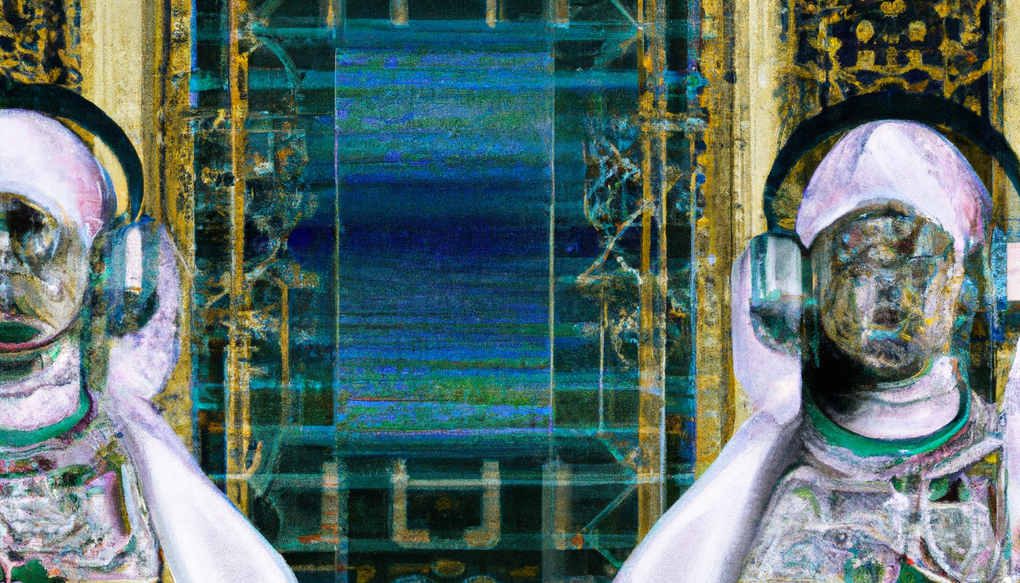 Category: InstallationMusicPerformanceResearchWorkshop