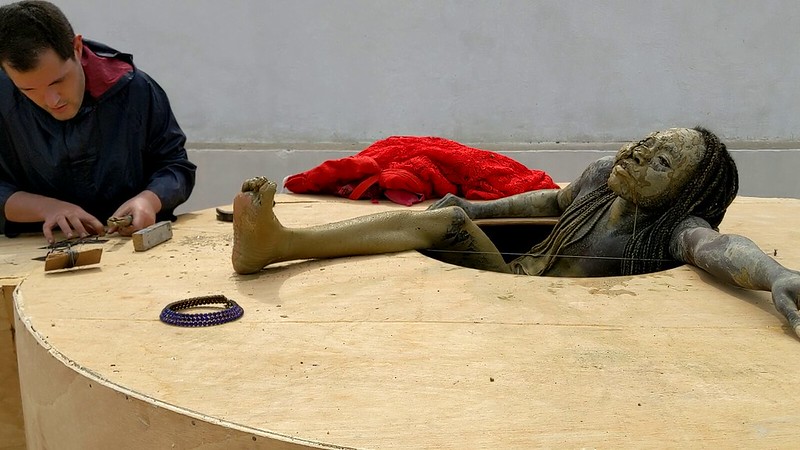 Returning Voice
A collaboration between J Chaim Reus and Va-Bene Elikem Fiatsi (crazinisT artisT)
This is a hybrid digital/performance exploring the cultural and geographical pathways of musical knowledge within the banjo family. From its origins in traditional West-African instrumental knowledge, through the colonial-era economies that trafficked human beings for their labor, to the invention of new creolized cultural forms in the Caribbean and United States, through processes of appropriation and industrialization, and then returning to Ghana through jazz bands and the Christian Church.
The collaboration between Reus and Fiatsi traces this unusual journey through two parts: a live performance with a monumental banjo-like instrument, on-site in Kumasi, and an interactive software experience, gathering traces of this exchange as music, text, and objects in the physical world digitized remotely. The hybrid work is an attempt at expressing the layered and intersecting heritages we inhabit in the long-shadow of the colonial rupture, while also recognizing their fragmentation and acknowledging the need for interpersonal exchange in building new shared stories.
This work was made possible by Forecast Platform under the theme Future Traditions of Music, with mentorship by composer Du Yun.
Read more about the work-stay & residency process…




Category: MusicPerformance