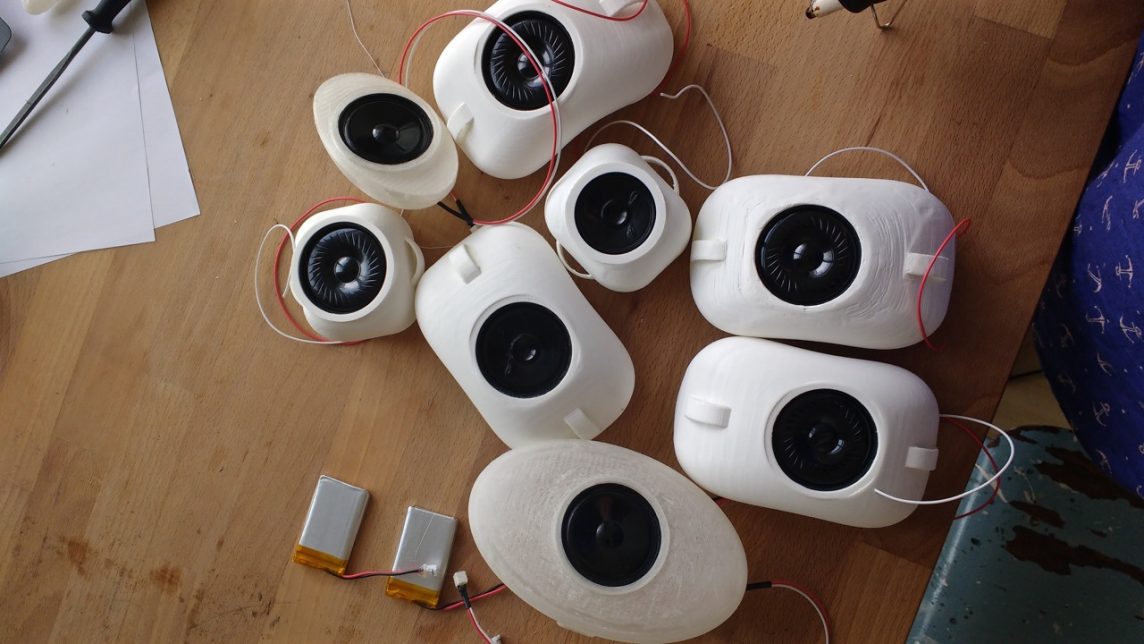 Performing Sensory Cartographies
Instrumentation
worn biometric synthesizers, body extensions
Year
2016
Supported By
These workshops were held sequentially in Berlin, Amsterdam, and Barcelona with the aim of exploring the potential of sensory cartographic practices as a starting point for performance-based work.
As a starting point we examined inner movements of the body and together worked on creating choreographies based on the destabilization of sensory conditioning. We built a number of modular worn speakers and biometric sound synthesizers which could be used to detect and aestheticize the activity of the autonomic nervous system. We are not directly in control of such movements, however they are in a constant conversation with the surrounding environment and with the physiological life of the body material.
With the group we spend the course of the workshop creating body extensions and sound material which remaps relationships between the senses & environment, in order to activate these flows. The workshop culminates in the creation of a site-specific sonic-sculptural performance.
The authorship of the compositional process is not singular, but somewhere in between where our biology meets the environment.